System Engineer
Experis
więcej
System Engineer
Kraków, małopolskie

Specjalista

20.06.2017
Pracodawca ma prawo zakończyć rekrutację we wcześniejszym terminie.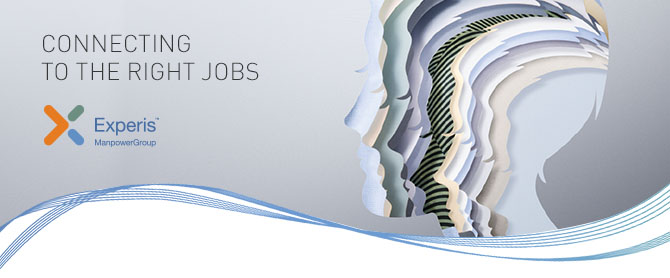 Experis jest globalną firmą doradztwa personalnego, adresowaną do specjalistów i kadry zarządzającej w obszarach: IT, inżynierii oraz finansów. Wykorzystując potencjał kandydatów zapewniamy im wszechstronny rozwój zawodowy, łącząc ich z wiodącymi na rynku pracodawcami. Każdą technologię można kupić, ale prawdziwą wartością w biznesie są ludzie. Pozwól nam pomóc w rozwoju Twojej zawodowej przyszłości.
Dla jednego z naszych klientów poszukujemy osób na stanowisko:
System Engineer
Miejsce pracy: Kraków |
Why Cisco?
At Cisco, our vision is to change the way people work, live, play and learn. If you want to work with leading technology, and have the desire to succeed in a collaborative, fast-paced global environment then a Cisco is a great way to begin your career. Working at Cisco is rewarding and fun and we always encourage the contribution of individuals to our company success. It is a great opportunity for you to evaluate and qualify your skills. You will work alongside experienced professionals, from day one. It is also within our interest to grow readiness of talented university students for our full-time job opportunities.
The Team
The team is a group of highly skilled, dynamic, diverse, and passionate engineers who go above and beyond in assisting not just the customer but also their teammates and peers. "Work hard, play harder" is the motto of the team.
The team is a good mix of engineers with varying years of experience in Cisco technologies and solutions, and each-and-every of them bring great value to the table.
Our team has global presence located in 2 US centers, 3 centers in EMEA and 2 India centers.
Whom we seek?
We are looking for bright people to join our team with good fundamental in Systems/Linux administration and customer support. People who can develop and guide the specific technologies if it's needed. As a member of Cloud&Managed Services team you will be expected to work autonomously and help us delivering the best customer experience as possible by supporting them with technical queries.
Responsibilities:
active monitoring and providing 2nd level support for customer's environment and responding to the events in timely fashion
autonomously solve complex and unique issues based on your knowledge and experience
acting as Cisco single point of contact to the customer
active participation in escalation calls
provide support and input for IM/PM/CM processes, drive problem tickets to resolution
close cooperation with vendor-based support
gathering and delivering data for further analysis
cooperation with higher- and lower-tier engineers, acting as a bridge between Tier1 and Tier3 support level
preparing and delivering presentations and trainings to the internal team or wider audience including lab scenarios
learning new technologies and sharing the knowledge with the rest of the team
taking active part during customers onboarding
supporting Tier3 engineers when dealing with complex issues
taking additional tasks from Tier 3 engineers and driving them autonomously towards successful resolution
act as an expert/focal point for predefined number of technologies
verifying Tier1 work and helping them to achieve their goals
providing technical support for customers during software deployment, new services implementation and architectural changes
close co-operation with surrounding teams
sharing knowledge and expertise within the team
What we offer?
Full-time job with attractive salary based on B2B or Contract of employment
Multicultural working environment and possibility to advance technical skills
Possibility of changing position, department, gaining new knowledge and experience
Internal trainings, coaching, mentoring
Access to e-learning platform
Working in modern office (Enterprise Park) with Two cafeterias, Summer gardens, Outdoor Ping-Pong table, Xbox games and board games in creativity rooms, Massage chairs, Table football and more.
Qualifications:
minimum of 3+ years of experience in supporting Linux systems – RHCE level of knowledge required
experience in Java based application operation
scripting skills (e.g., Bash, Perl, Python)
understanding and practical knowledge of networking and server hardware
experience with at least three technologies from the following list: LDAP, DNS, Radius, virtualization (e.g. VMware, KVM), loadbalancing (eg. Netscalers, F5), databases (Oracle, MySQL)
ability to read technical documentation with understanding
ability to understand complex customer environments end-to-end including understanding of external or non-directly supported components
ability to analyze complex configurations of devices in a context of infrastructure as a whole
ability to understand and predict impact of any action taken on selected components to the rest of infrastructure
ability to analyze ongoing issues with the infrastructure and provide number of possible solutions including pros and cons for all of them
willing to learn through organized trainings and self-studies
strong analytical, problem solving and organizational skills
driving issues to successful resolution, work across organization with different teams, giving good example and having will-do attitude
going above and beyond predefined responsibilities, finding places for enhancements and taking autonomous actions
strong written and verbal communication skills (English required)
experience from ITIL based service delivery
Osoby zainteresowane prosimy o przesyłanie aplikacji klikając w przycisk aplikowania.

Uprzejmie informujemy, że skontaktujemy się tylko z wybranymi kandydatami.
Zgodnie z obowiązującym prawem nie pobramy opłat od kandydatów za udział w procesach rekrutacyjnych.

Prosimy o załączenie do aplikacji następującej klauzuli: "Niniejszym wyrażam dobrowolnie zgodę na przetwarzanie danych osobowych zawartych w moim CV przez ManpowerGroup Sp. z o.o. z siedzibą w Warszawie przy ul. Prostej 68, 00-838 Warszawa, do celów związanych z procesem rekrutacji zgodnie z Ustawą z dnia 29 sierpnia 1997 roku o Ochronie Danych Osobowych (tekst jednolity: Dz. U. 2016 r. poz. 922). Wyrażam także zgodę na udostępnianie moich danych osobowych innym podmiotom z ManpowerGroup oraz potencjalnym pracodawcom do celów związanych z procesem rekrutacji. Przysługuje mi prawo dostępu do moich danych i ich poprawiania."
Oferta dotyczy pracy stałej
Agencja zatrudnienia nr 412